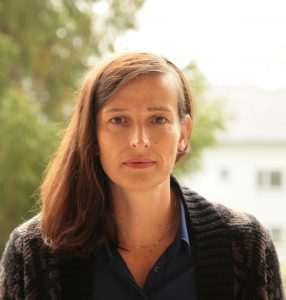 Us(c)hi Reiter studied graphic and design at the Kunstuniverstät Linz. As artist and web developer with a special interesst in net.activism and audio-visual communication she has been collaborating with different groups and artists since 1998.
She continues to research Free/Libre/Open Source Software in the frame of cultural production and art as well as work on conceptual and performative setups using electronic and analog media.
Since June 2005 Reiter runs the non-profit cultural backbone organisation servus.at/Kunst & Kultur im Netz. (www.servus.at)
————
Us(c)h Reiter
studierte visuelle Mediengestaltung an der Kunstuniversität Linz. Als Künstlerin arbeitet sie an konzeptionellen, wie performativen Setups mit unterschiedlichen Medien und kollaboriert mit verschiedenen Gruppen und Künstler_innen seit 1998. Seit 2005 leitet sie die Netzkultur-Initiative servus.at und investiert in die Verbreitung und Entwicklung von freien Werkzeugen (Free/Libre Open Source Software & Open Hardware) im Kontext von kultureller und künstlerischen Produktion.